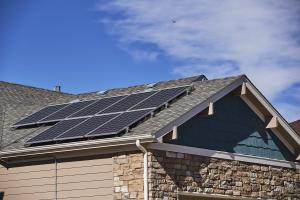 Is solar energy is a good option for you? As your electric cooperative, we are your source for energy and information.
Since interest in solar power generation is growing, we have a series of fact sheets available to help answer your questions.
10 Steps to Take Before Installing Solar
Questions to Ask A Solar Contractor
Before purchasing solar, please contact Matt Zamora at 806-364-1166 or mzamora@deafsmith.coop . We are happy to share information about solar and offer assistance in making decisions about whether solar is a good option for you.
To view our solar calculator, click here.
For more details from Golden Spread Electric Cooperative, click here.