At Deaf Smith Electric Cooperative, member safety is important to us. Take a look at the information below to keep you and your family out of harm's way.
Accidentally contacting a power line can be dangerous and in some cases, even deadly. Deaf Smith Electric Cooperative wants to help our members stay safe around power lines.
Keep a safe distance
Whether you are playing outdoors with your children or working on landscaping projects, keep a safe distance from power lines and other equipment your co-op uses to get electricity to your home.
Always remember to:
Stay away from power lines, meters, transformers and electrical boxes.

Don't climb trees near power lines.

Never fly kits, remote control airplanes or balloons near power lines.

If you get something stuck in a power line, call your Touchstone Energy co-op to get it.

Keep a safe distance from overhead power lines when working with ladders or installing objects such as antennas.
Never touch or go near a downed power line.

Don't touch anything that may be touching a downed wire, such as a car.

Keep children and pets away.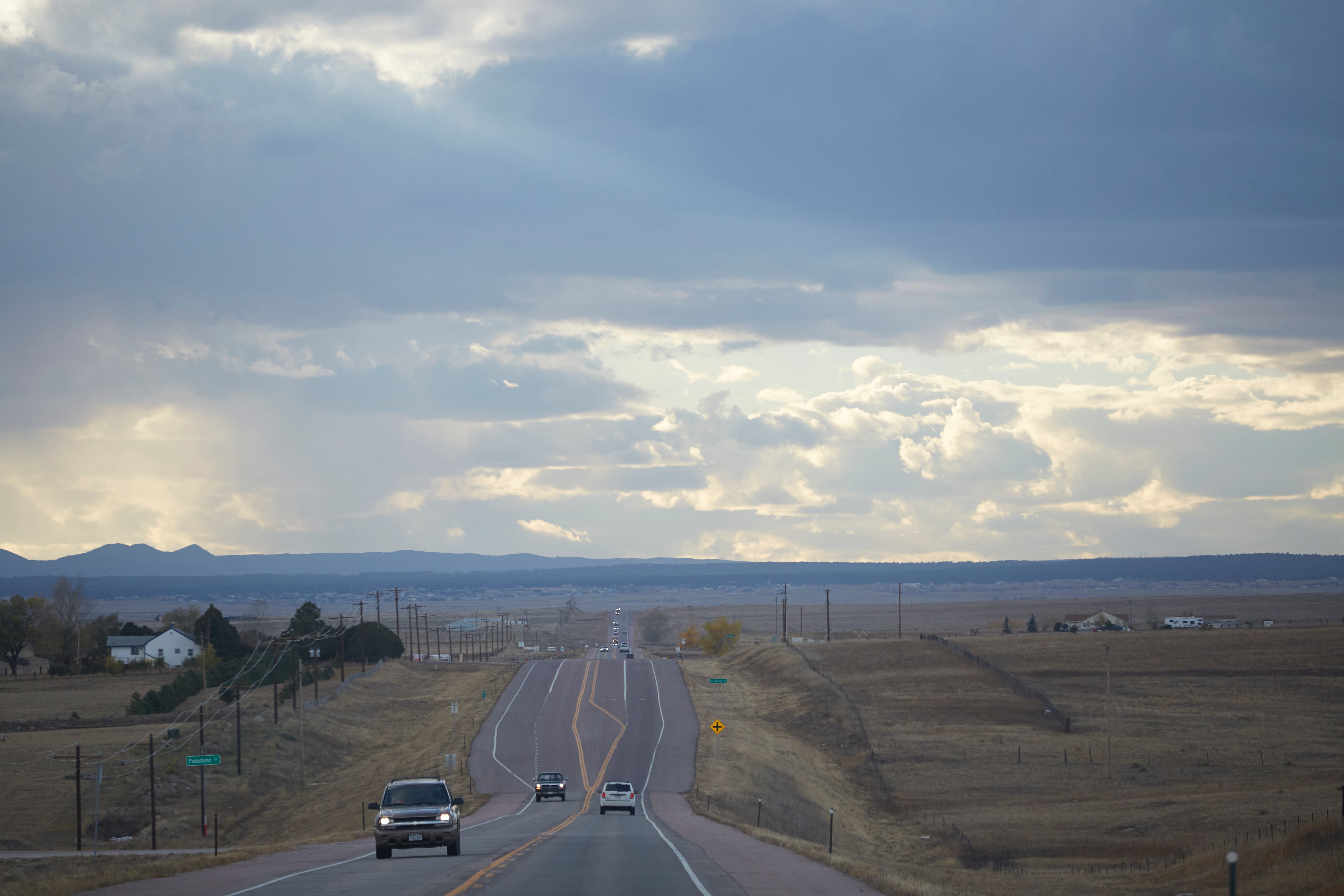 If a power line falls on a car, you should stay inside the vehicle. This is the safest place to stay. Warn people not to touch the car or the line. Call or ask someone to call the local cooperative and emergency services.
The only circumstance in which you should consider leaving a car that is in contact with a downed power line is if the vehicle catches on fire. Open the door. Do not step out of the car. You may receive a shock. Instead, jump free of the car so that your body clears the vehicle before touching the ground. Once you clear the car, shuffle at least 50 feet away, with both feet on the ground.
As in all power line related emergencies, call for help immediately by dialing 911 or call your electric utility company's Service Center/Dispatch Office.
Do not try to help someone else from the car while you are standing on the ground.
Operate Portable Generators Safely
Every year, people die in incidents related to portable generator use following prolonged electrical outages. Deaf Smith Electric Cooperative urges its members to exercise extreme caution when operating portable generators.
Avoid 'Backfeeding'
Never try to power the house wiring by plugging the generator into a wall outlet, a practice known as "backfeeding." If you generate electric current, your generator can export that current and send it through an outlet.
Backfeeding is an extremely dangerous practice that presents an electrocution risk to cooperative utility workers and neighbors served by the same utility transformer. It also bypasses some of the built-in household circuit protection devices.
If you must connect the generator to the house wiring in order to power appliances, have a qualified electrician install the appropriate equipment ahead of time in accordance with local electrical codes. Or, check with your cooperative to see if someone on staff can install an appropriate power transfer switch.
Plug appliances directly into the generator, or use a heavy-duty, outdoor-rated extension cord that is rated (in watts or amps) at least equal to the sum of the connected appliance loads. Check that the entire cord is free of cuts or tears and that the plug has all three prongs, especially a grounding pin.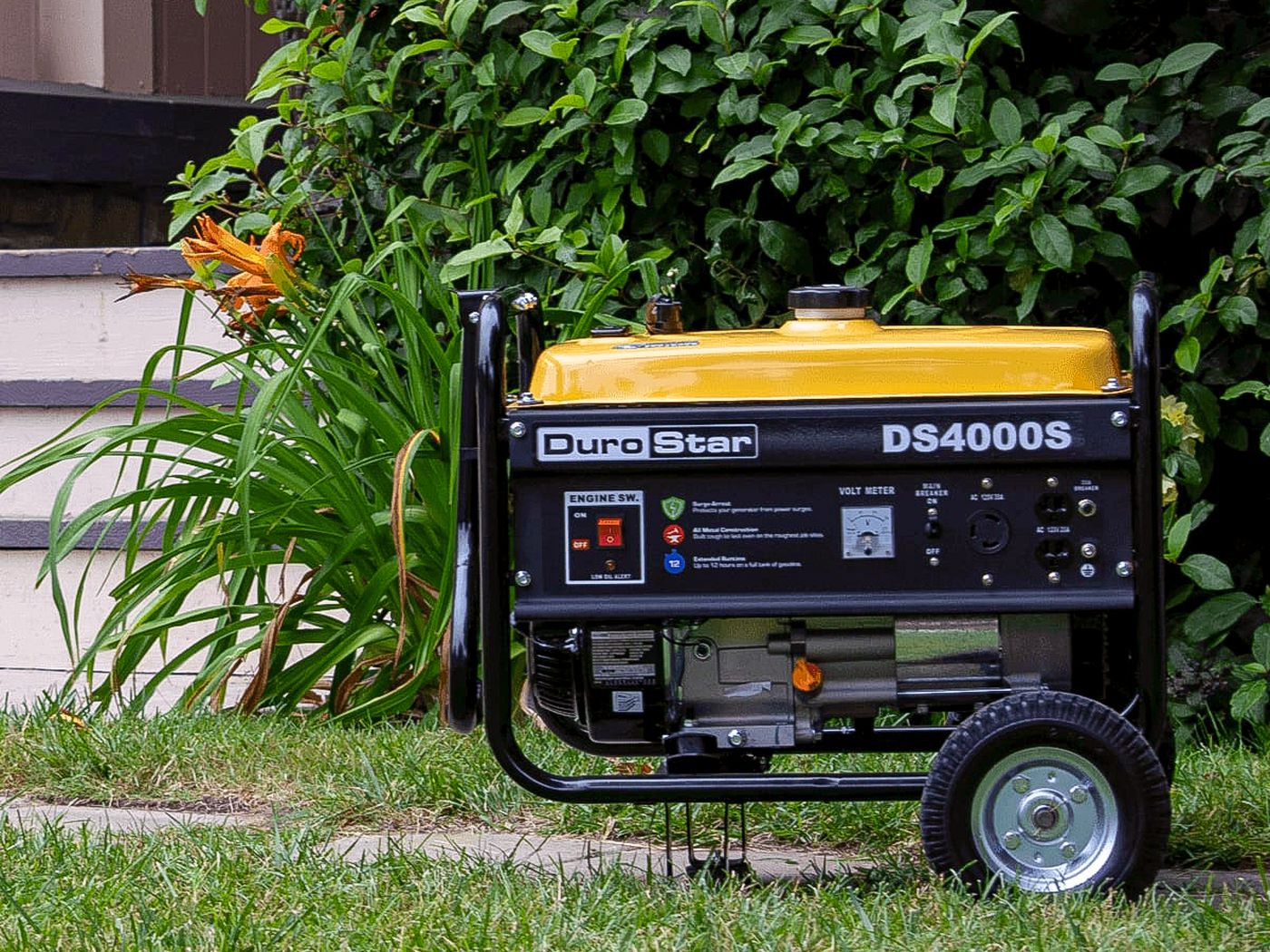 Keep the generator dry, and do not use in rainy or wet conditions. Operate it on a dry surface under an open, canopy-like structure. Make sure your hands are dry before touching the generator.
For power outages, permanently installed stationary generators are better suited for providing backup power to the home. Even a properly connected portable generator can become overloaded. This may result in overheating or stressing the generator components, possibly leading to a generator failure.
Danger From Carbon Monoxide
Never use a generator in enclosed or partially enclosed spaces. Generators can produce high levels of carbon monoxide (CO) very quickly, which you cannot smell or see. Even if you can't smell exhaust fumes, you may still be exposed to CO. If you start to feel sick, dizzy or weak while using a generator, get to fresh air right away. Do not delay. The CO from generators can rapidly lead to full incapacitation and death.
If you experience serious symptoms, get medical attention immediately. Inform medical staff that CO poisoning is suspected. If you experience symptoms while indoors, have someone call the fire department to determine when it is safe to re-enter the building.
Follow these safety tips to protect against CO poisoning
Never use a generator indoors, including homes, garages, basements, crawl spaces and other enclosed or partially enclosed areas, even with ventilation.
Opening doors and windows or using fans will not prevent CO buildup in the home.
Follow the instructions that come with your generator.
Locate the unit outdoors and away from doors, windows and vents that could allow CO to come indoors.
Install battery-operated CO alarms or plug-in CO alarms with battery backup in your home, according to the manufacturer's instructions. The CO alarms should be certified to the requirements of the latest safety standards.
Test your CO alarms frequently and replace dead batteries.
Fire Hazards
Never store fuel for your generator inside your home. Gasoline, propane, kerosene and other flammable liquids should be stored outside of living areas in properly labeled, nonglass safety containers. Do not store them near a fuel-burning appliance, such as a natural gas water heater.
If the fuel is spilled or the container is not sealed properly, invisible vapors from the fuel can travel along the ground and be ignited by the appliance's pilot light or by arcs from electric switches in the appliance.
Before refueling the generator, turn it off and let it cool down. Gasoline spilled on hot engine parts could ignite.
Each year, electrical malfunctions account for 35,000 home fires causing more than 1,130 injuries, 500 deaths and $1.4 billion in property damage, according to Electrical Safety Foundation International. Because the average American home was built in 1977, many can't keep up with the demands of today's electrical appliances and devices.
To help prevent adding to the sobering statistics about electrical dangers, watch for the warning signs of an overloaded electrical system, which include:
Frequent circuit breaker trips or blown fuses.
Lights dimming when other devices are turned on.
Buzzing sounds from switches or outlets.
Discolored outlets.
Appliances that seem underpowered.
To maintain an electrically safe home, be sure that the following safety devices are installed according to updated codes:
Arc-fault circuit interrupters protect against electrical fires caused by malfunctions.
Ground-fault circuit interrupters protect against electric shock.
Tamper-resistant receptacles have an internal shutter system to prevent foreign objects from being inserted into an outlet.
Surge protective devices safeguard against surges that can damage or reduce the life spans of electrical systems and devices.
About 3,300 home fires are started by extension cords every year, so it's important to follow these safety tips:
Don't substitute extension cords for permanent wiring.
Don't run cords through walls, doorways, ceilings or floors. If a cord is covered, heat cannot escape, which is a fire hazard.
Don't use an extension cord for more than one appliance.
Make sure the extension cord or temporary power strip you use is rated for the products it powers and is marked for either indoor or outdoor use.
Don't use a cord that has a lower rating than the appliance or tool you are plugging in.
Never use a cord that feels hot or is damaged in any way.
Never use three-prong plugs with outlets that only have two slots.
Ensure your extension cord has a polarized or three-prong plug.
Other household safety tips:
Have a licensed, qualified heating technician service your furnace or heating system.
Change heating system filters to keep air passing through.
Replace batteries in your smoke detectors and carbon monoxide alarms.
Don't use electrical appliances around wet areas like bathtubs or sinks.
Dry your hands before using electrical appliances.
Keep electric heaters on level surfaces and 6-8 feet from furniture, curtains and drapes.